Only the Best in Phoenix Bathroom Remodeling
Create a private, spa-like oasis in your very own home thanks to our quality bathroom remodeling services! For over 10 years, our highly-skilled professionals have built custom-designed bathrooms that fit your needs.
You'll feel comfortable asking our knowledgeable and friendly team any questions. We immediately address your concerns with honest answers, helpful advice, and ideal recommendations.
With a top rating from the Better Business Bureau, you can rely on us!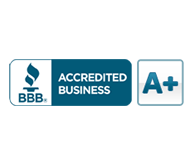 Phoenix Kitchen Remodeling
The bathroom may be one of the smallest rooms in your home, but there's no doubt that it is also one of the most important and used spaces!
When you're ready to remodel your bathroom in Phoenix, there's only one choice for outstanding service and quality—Hacienda  Stone & Flooring.
With products crafted for extreme durability and affordable financing solutions, we guarantee that your bathroom remodel will add value and comfort to your home for a lifetime.
Contact Hacienda Stone & Flooring Today for Your Free Estimate
We're licensed, insured, and bonded
You'll feel confident knowing our experienced team does all the designs personally. If you aren't sure what you want your bathroom to look like, swing by our showroom to get inspired. Visit our convenient location today!